I deeply apologize for the onslaught of pictures that is to follow. Unless, of course, you're a Kentucky Wildcat fan, which in that case, eat your heart out. We had the best time!

And as PROOF to Honey and to our children that having (2) cameras and taking lots of pictures is loads of fun, I present these pictures for them to enjoy, to taste life twice. They may moan when I want to take pictures, but they're the first to scroll through the blog and relive their lives.

And besides, it's not every day we shell out $124 for tickets to a game, plus parking, snack, food, and gas money for the road trip. 300 pictures are much better souvenirs than 4 ticket stubs, don't you think?

Rupp Arena is HUGE. I forget the exact number, but it holds something like 24,000 people. And if you're not wearing blue or white, you stick out like a sore thumb. Sophia said on the way home, "Did you notice almost everyone was voting for Kentucky?" Ah, yes Dear, but in this case, our team won.




Pre-game warm up



Then the lights go out and the spotlight goes on. "Introducing YOUR University of Kentucky WILDcats!!"



There are fireworks with each introduction. It's quite a production. This place has money.



Tip-off



This dude (I got that from living with Isaac) is ugly, but we're so excited to have him as the new coach. Took me weeks to be able to pronounce his name. Gillispie. Try it. Gu-les-pee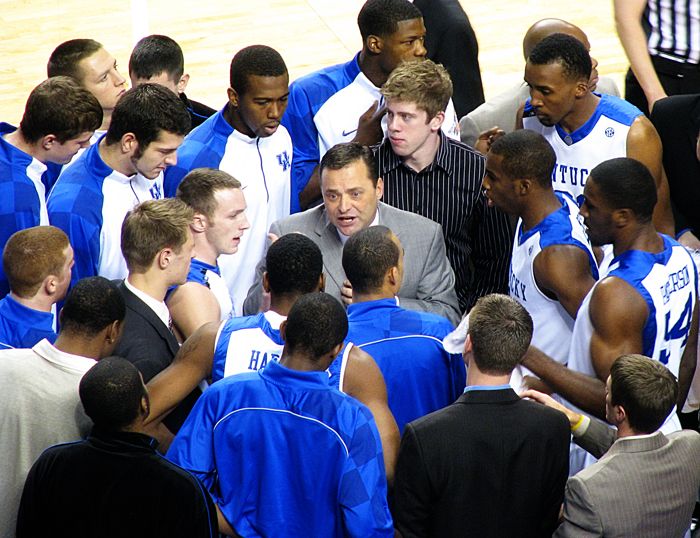 This dude is adorable.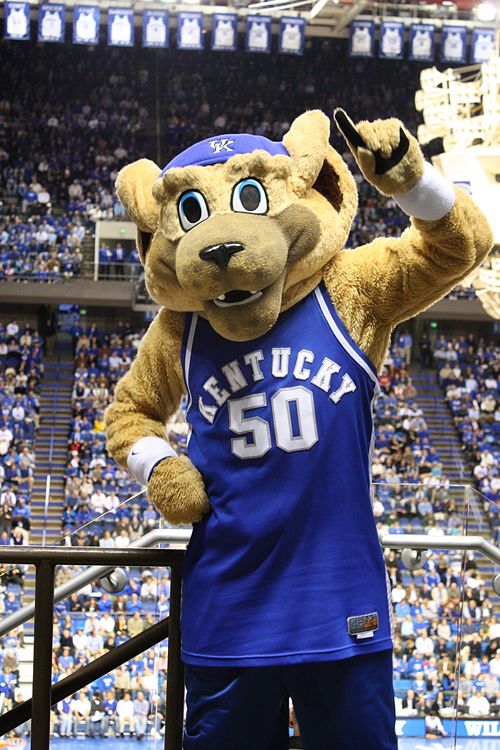 He's got a big crowd to entertain, and here he performed just for me.



"I told you to do what I told you!" Good thing I'm not the coach.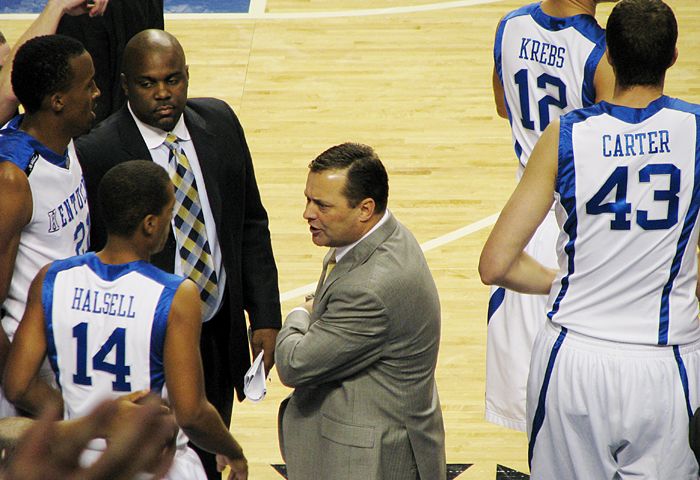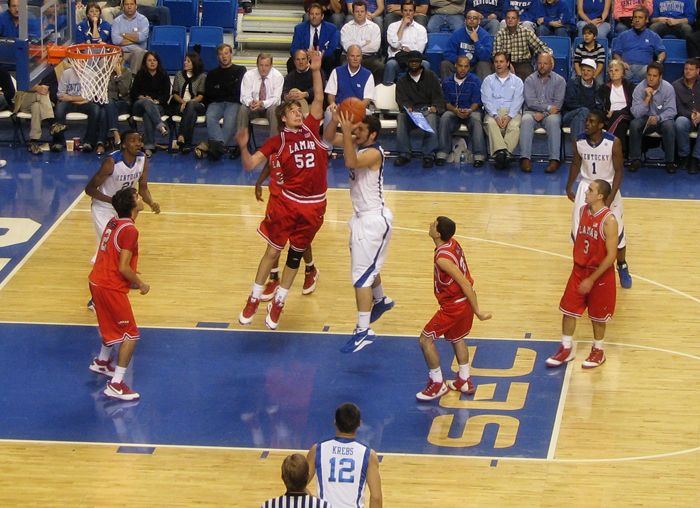 Uh-oh. They collided heads. Hard. Really, really hard.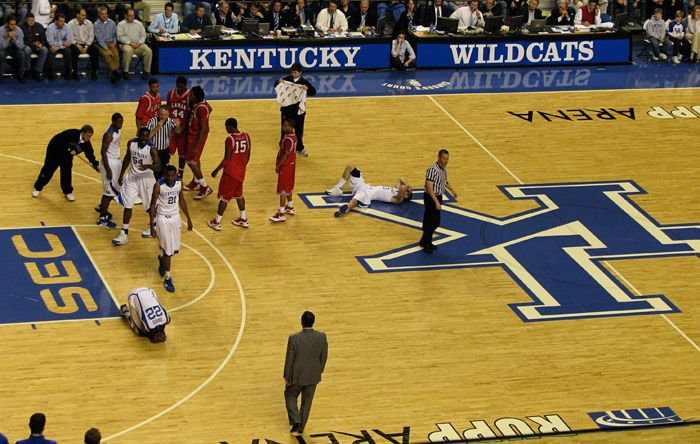 After several minutes he got up and was taken to the back and had 11 stitches.



This one rolled around in pain...



then didn't move for a very, very long time.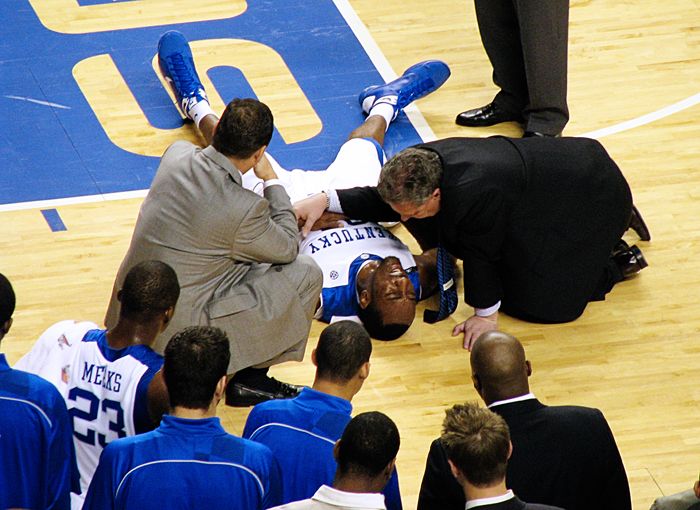 The team prayed. His mom came down.



And they finally took him out to a roaring standing ovation. We all had to double check that we were at a basketball game. This only happens in football, right? Basketball gives you ankle or knee or hamstring injuries, not neck and head. Coach Gu-les-pee was crying as he gathered the team back together to continue the game. (good news is hospital tests are all coming back negative. Harris is just really, really sore.)



And the game goes on. Check out that wing span in the lower left corner.



This whole pyramid did a 360. Sophia was quite impressed.



Seven 3 point shots. Way cool.



After the game we moved down to courtside to watch/listen to the Post-Game radio show. We enjoyed the cushy seats while waiting for the Player of the Game and then Coach Gu-les-pee.



"White!" "No, Blue!" "I said White!" "And I SAID BLUE!"



Patrick Patterson had a career high of 31 points and was the Player of the Game.



I've had to listen to the Post-Game show for so many years living with Honey, that it is always funny to "see" the voice in person. This is Coach Gu-les-pee talking to Tom Leach on air.



Tom Leach: "What do you attribute tonight's win to?"
Coach Gu-les-pee: " I told the team that Isaac and Sophia were here on a road trip, and that they better win for them, and my guys don't always do what I tell them, but this time they did."



"Hold it, Tom. I see Isaac and Sophia standing over there."



And for those detail oriented people reading this (that would be ME), here he is signing Sophia's "3" sign.



Billy G. was here.



XXXX marks the spot(s) of our $31 seats. Not too bad. I think the best we've ever had.



And since we paid a pretty penny to see this game, we took advantage of every last minute and every last photo op...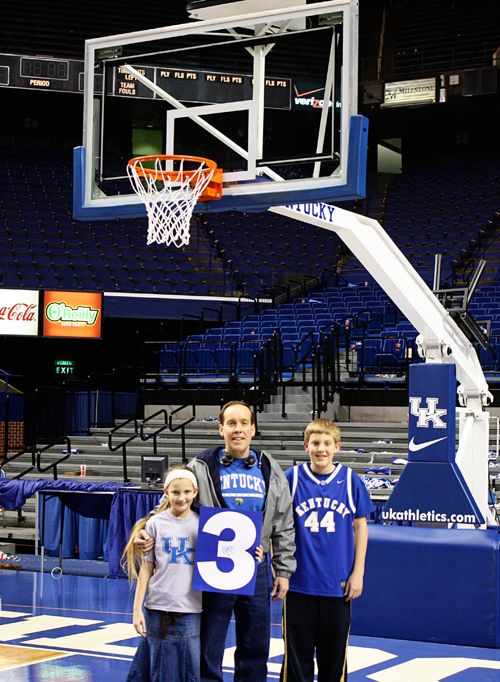 until they turned the lights half out. But even then the kids were scrambling through the seats collecting discarded "3" signs. You never know when you're going to need a dozen 3's.



So can YOU pronounce Gillispie now?