Twas the night before Christmas
and next to the tree
was an excited Sophia
and her babies three.



The presents from me ("Grandma")
to each little girl
were arranged by Sophia
while they dare not stir.



Each present was numbered
from the first to the last
as Sophia carefully planned out
her Christmas morning blast.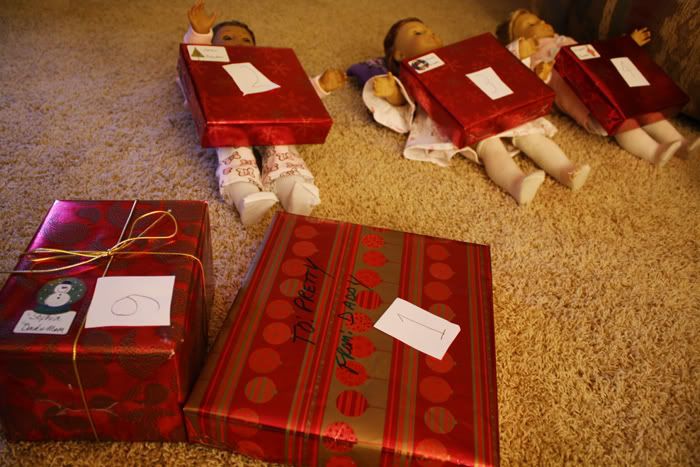 "Good night, Emma, Felicity and Elizabeth"
and she gave them a kiss
and scurried off to bed
to await the morning bliss!