Going for the steal...



But got the foul instead.



That's alright... he got in there and fought! (and the kid missed his foul shots!)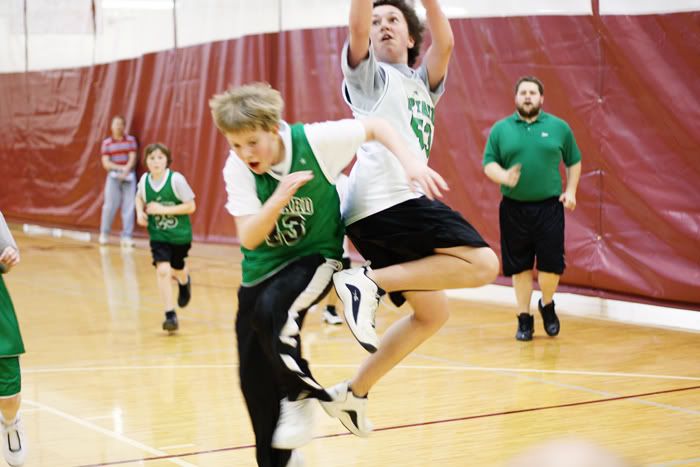 Catching a pass...



Driving with determination...



LOOK! It's a bird! It's a plane! NO! It's Isaac's 3 point shot!!

The boy showed them what he's made of. I have a feeling we're going to be seeing more of this in the remaining 3 games! I think we can credit his dad with the assist. There wasn't much time left in the game, and as Isaac was bringing the ball up the court, his dad yelled, "Go for the 3!" He did, and we all went berserk! Unfortunately, the basket was too little, too late. They lost by 1, but he ended up with 11 points!

One of these things is not like the other.



The kid's mom was horrified at the shirt he wore for picture night (it says, "I see dumb people." Was he looking in a mirror?!?) Anyway, I photoshopped out the words, but then wondered if I could actually put a jersey on him. Bingo! You dummy. (kidding!)

Hi. My name's Sharie and I'm a Photoshopaholic.