It was just 9 years ago that Isaac welcomed home his baby sister from the hospital.



And here we are, 9 fast years later, and my baby girl is welcoming home her baby girl from the hospital.



The Doll Hospital.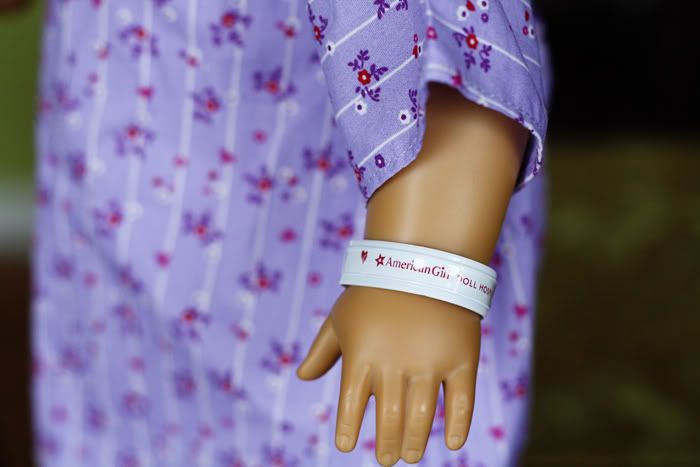 Mama Sophia decided baby Elizabeth needed a new hair-do, as her old one was frizzed out. To get new, good hair, you have to get a new, good head.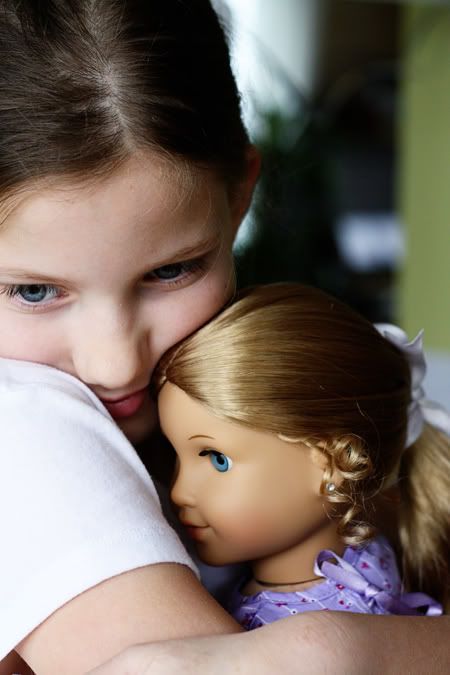 So Sophia saved up 50 bucks and sent Elizabeth off to the hospital, and was ever so happy to welcome her back home 2 weeks later...



with perfect hair, a hospital gown, a hospital bracelet, and a get well balloon.



And the whole family gathered around for a welcome home tea party for Miss Elizabeth. The expensive doll with perfect hair.