Nobody wanted to come home yesterday, but once our heads hit our pillows at 2:00am last night, we remembered there's nothing like your own pillow, your own bed, your own space.

Today we're settling back in, putting things away, cutting the jungle outside, and gradually stepping off our clouds, back down to reality.

Last night when we rolled in long after midnight, we were so road weary from, well, being on the road all day, but we were welcomed with sweet treats and sweet notes from sweet loved ones.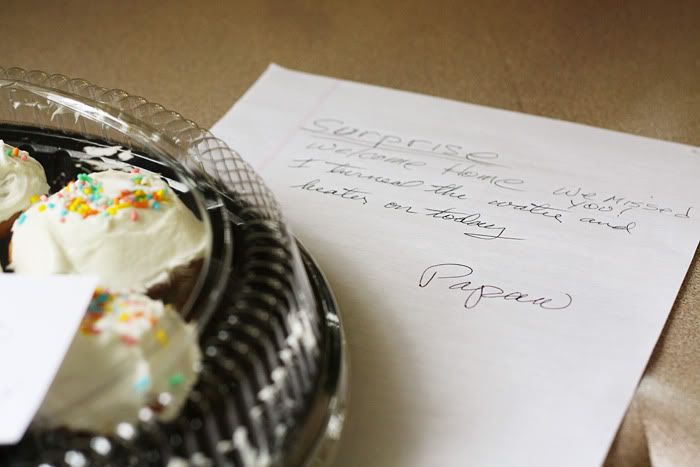 Thanks Nana and Papaw! We all appreciated the sweet treats and warm water!! The only thing missing was hugs.