When Isaac was 8 or so, he wrote and drew the cutest book on the Revolutionary War. Here's his page about the lobsterbacks.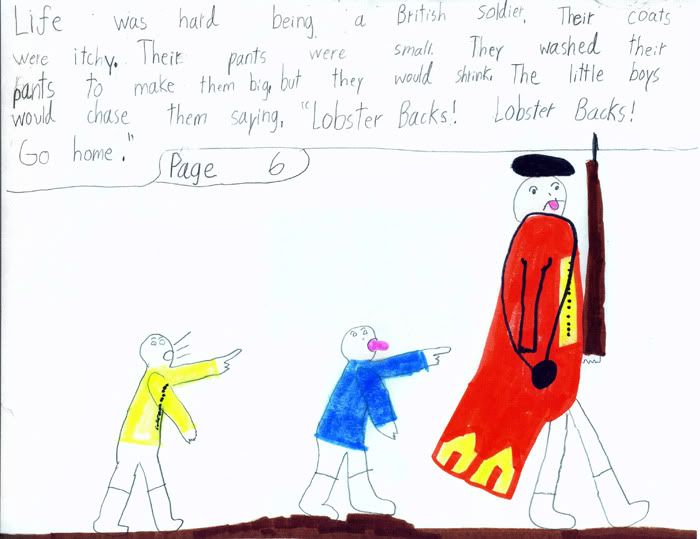 And if this isn't the coolest, all these years later he got to live it in person!



As the British soldiers approached, Isaac called out, "Lobsterbacks! Lobsterbacks!"

Benedict Arnold looked down at him and said, "Silence, you imp!"



(I think I might try that the next time Isaac tries to get smart.)

And here's his page about General George Washington.




And all these years later, in living color...




Uncanny, isn't it?