I guess I'm really stepping out of my shell here to post these, but it was too funny not to relive.

Dad plopped down beside me to show me the Happy Father's Day text I sent him Sunday morning (as if I hadn't already seen it). You see, he barely knows a mouse from a keyboard (yes, it's an exaggeration to make a point) but now he's TEXTING!! My dad!

Not sure what I was thinking here ("you better not"?) when Isaac turned the camera on us, but I had to show this one to show Dad rooting through his text messages.



Figuring that first picture Isaac snapped wasn't going to be too cool, I smiled for this one...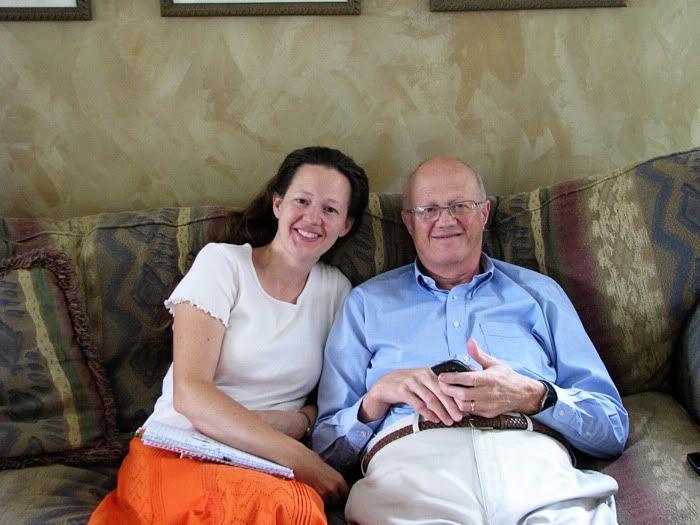 and then decided to join him. In his pose, that is.



Yes, yes, I realize that is soooo NOT a flattering pose, but it was just too funny!

Not sure what he was showing me here. Is he laughing at the picture of me I sent him?!



If ya can't beat 'em, join 'em.



Texting. Who knew he'd embrace it? One small step for man, one giant leap for Dad.

And speaking of that famous quote... guess who Craig and I saw Thursday night?

Neil Armstrong!!




We weren't sitting in the $75 Pavilion seats, so I obviously didn't take that picture. We were sitting on the $25 lawn seats, so here's my picture of the space man taken from the big screen.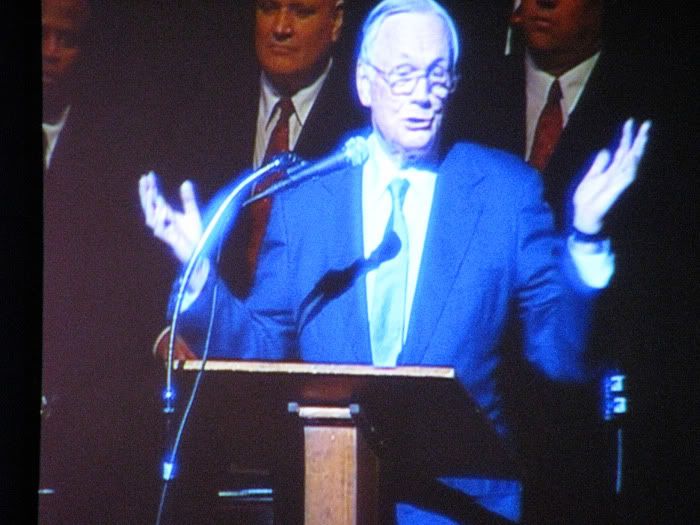 Famous-walked-on-the-moon-astronauts should be glowing blue, right?

He did the reading of Lincoln Portrait during a concert of the Cincinnati Pops and the Mormon Tabernacle Choir. He was great, and so was the concert! (and so was the company! I love you Honey!)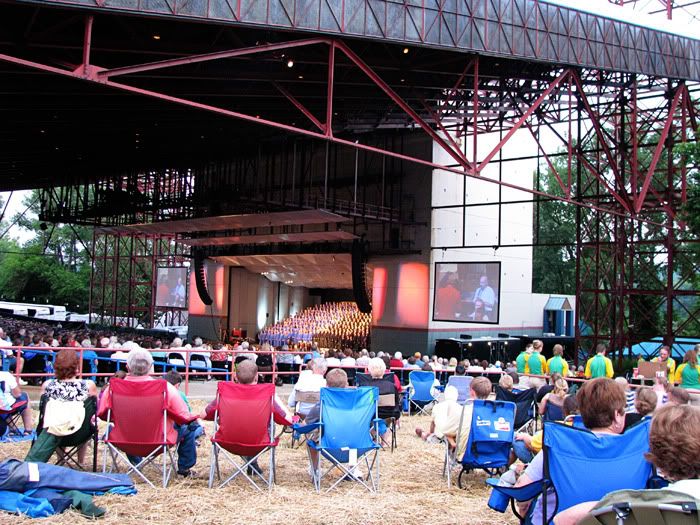 Here they are finishing up "Come Thou Fount."