A few shots of our snow day...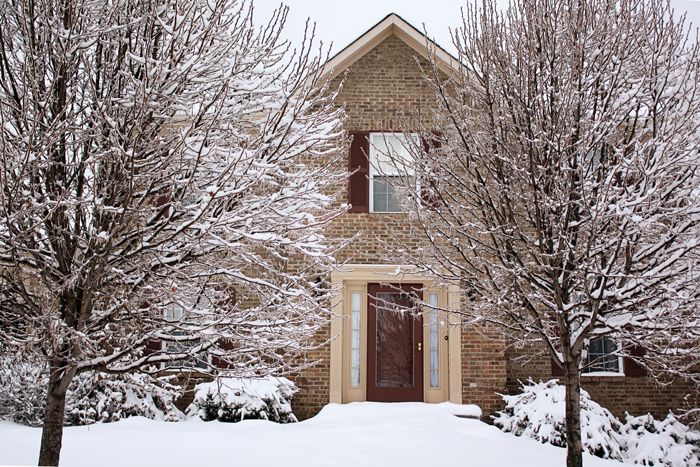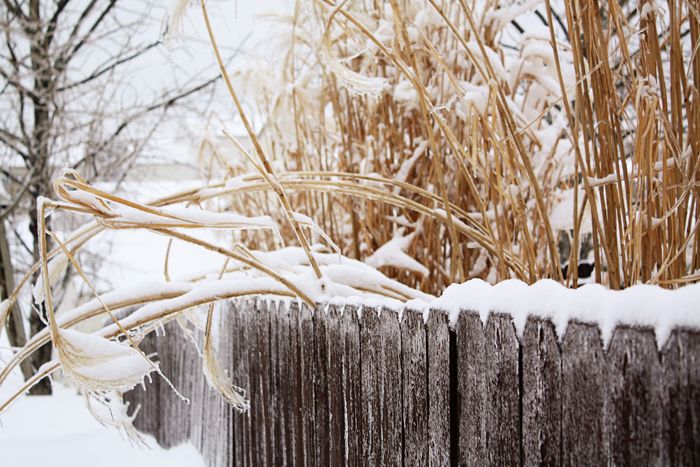 The top of this pine tree is doing the splits!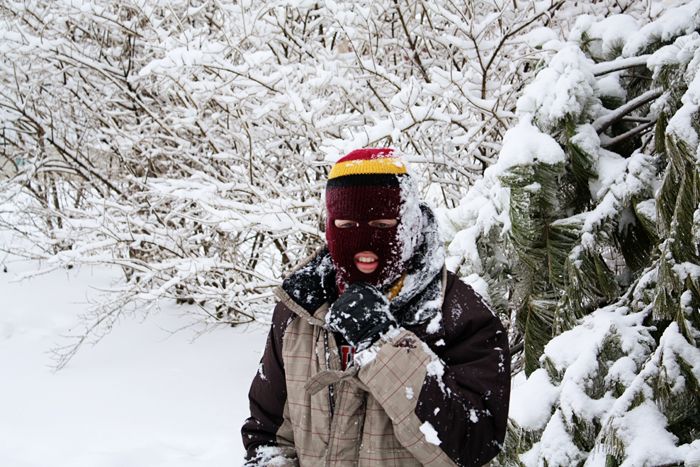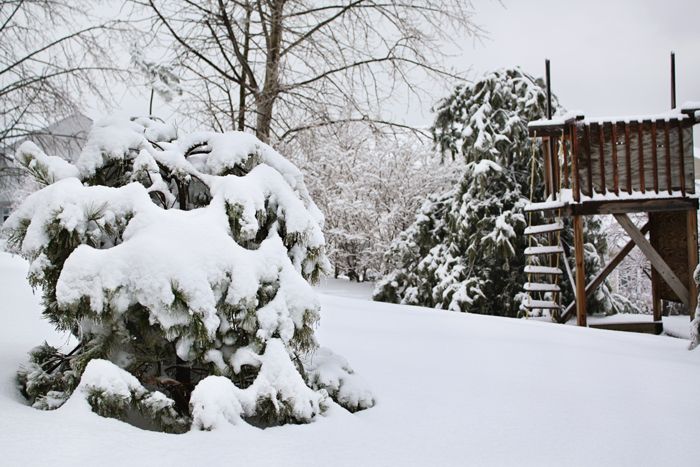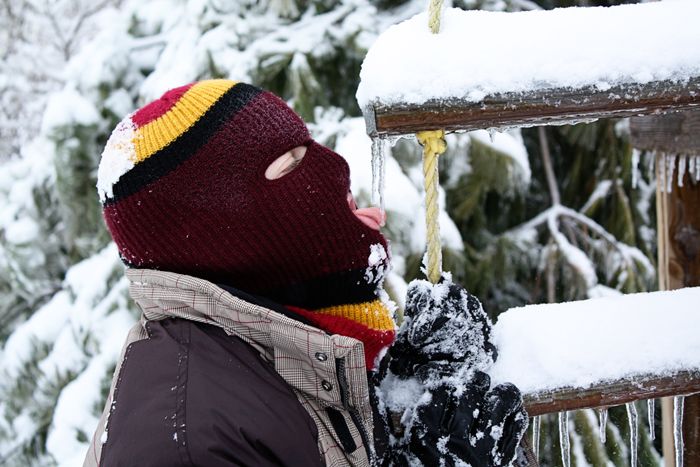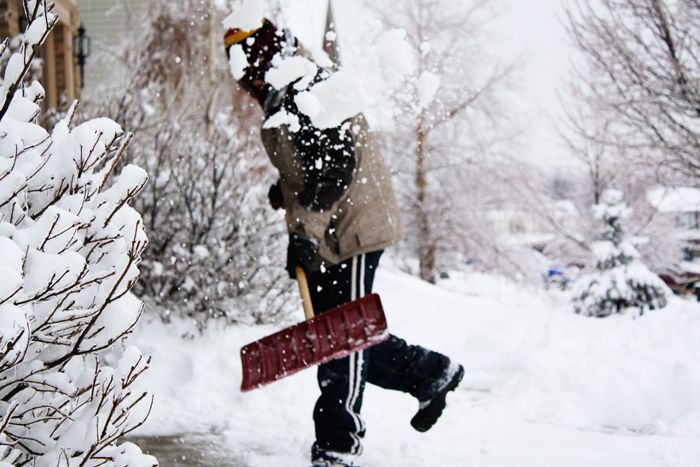 This sad little kitten had to stay in today and she was not happy about it.
She's sick AND couldn't go out to play in the snow. Double whammy.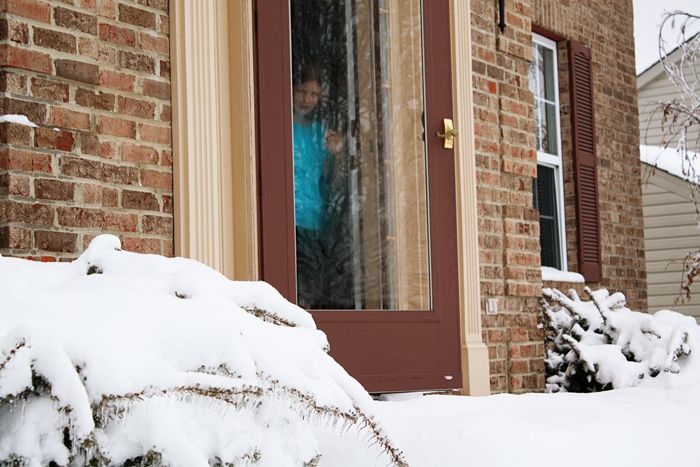 But then her Daddy came along and she began purring again (in between coughs)...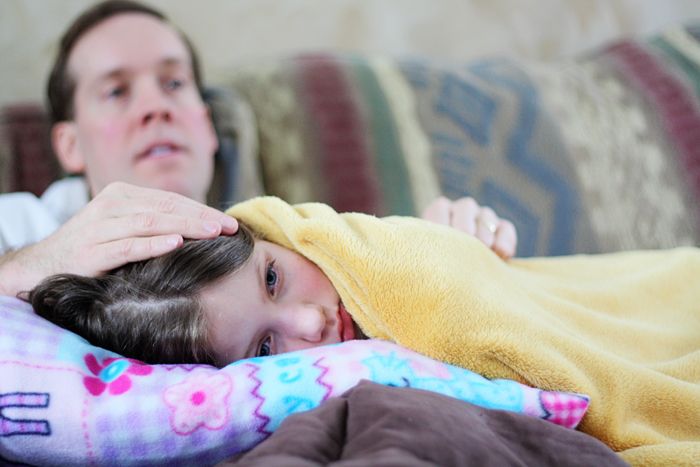 and then took a cat nap.