Isaac has his game face on.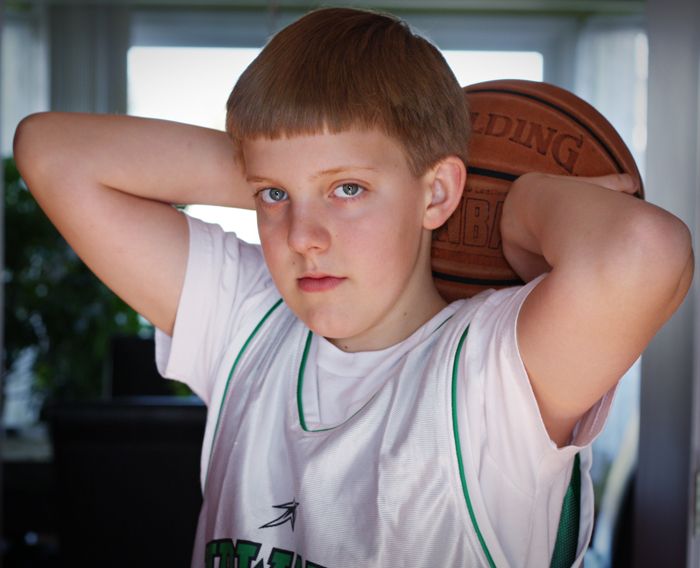 But he also has reason to smile.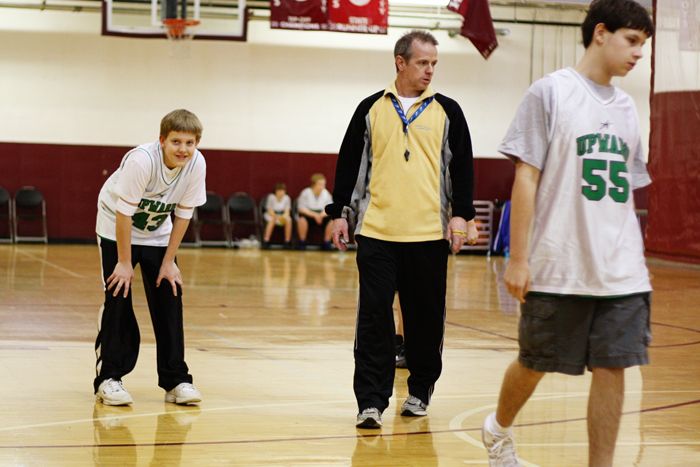 He had an awesome first game today!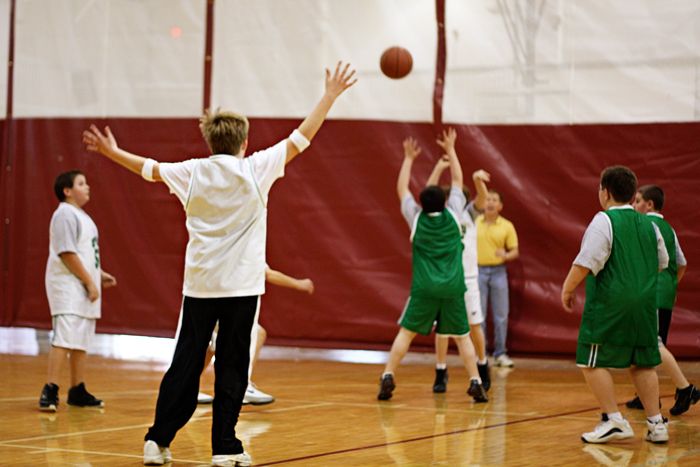 He handled the ball great...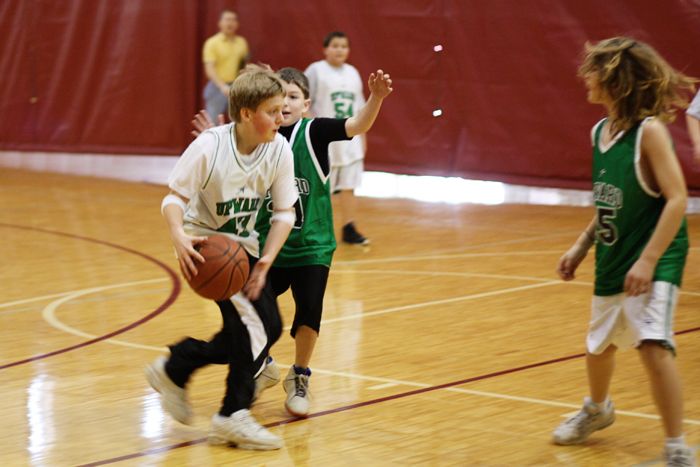 He got rebounds...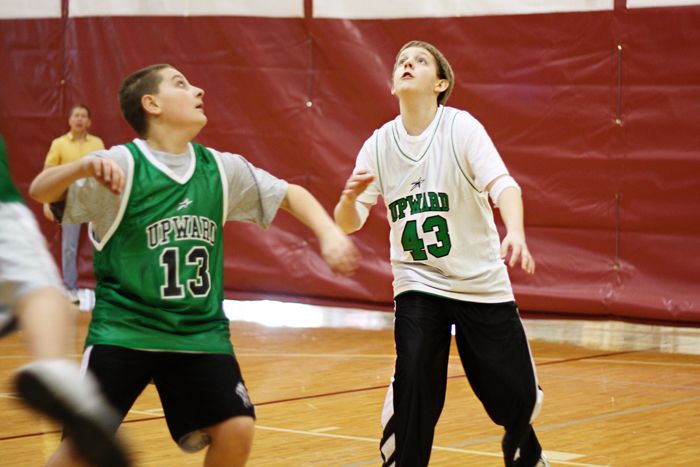 And he scored 12 (count 'em... t.w.e.l.v.e.!) points! They won 22-16, so that means he scored more than half their points!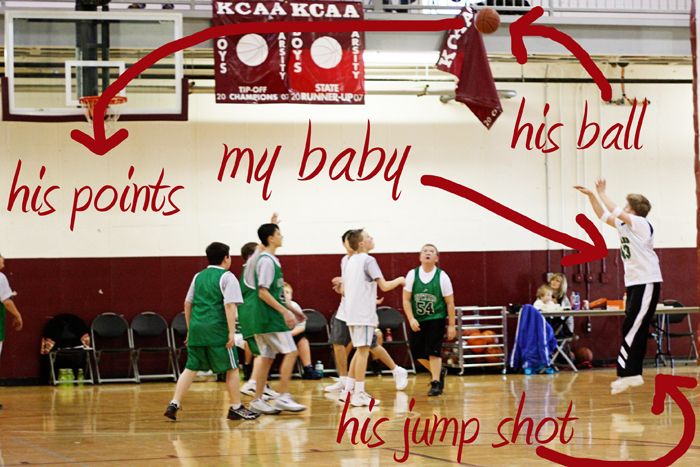 But I think someone forgot to tell Nana and Craig that they're here to watch the game, not talk politics.