Sophia invited herself to Nana's (again) and she brought her entourage with her. They got to camp out in my old room, newly painted and newly carpeted.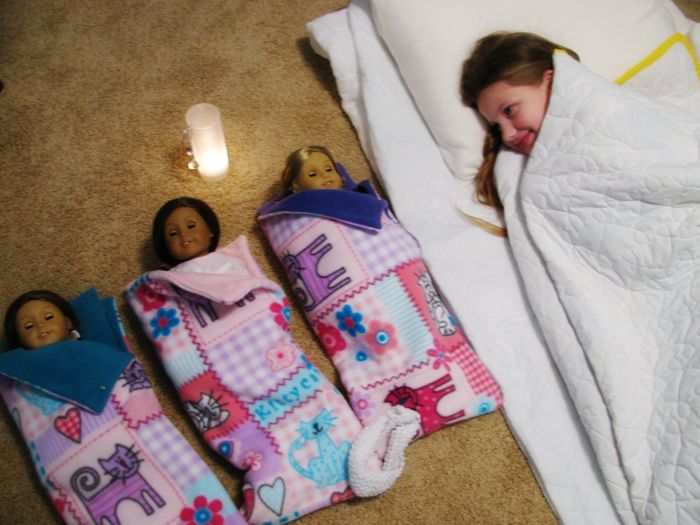 Of course it was newly painted and newly carpeted when I slept there 29 years ago when I was her age! (that's so weird to even THINK!) I even had my doll, Chrissy, sleeping in her homemade doll bed next to me on the floor on the right and a Barbie townhouse, complete with elevator and grand piano, on the left.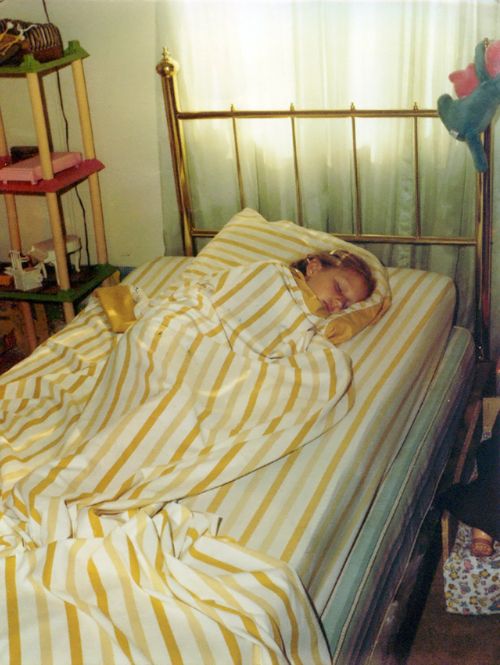 But back to the future...

Notice these darling sleeping bags the girls are cuddled up in? Nana made them for Christmas and I've been so negligent taking pictures. I'm so glad she captured this sweet moment!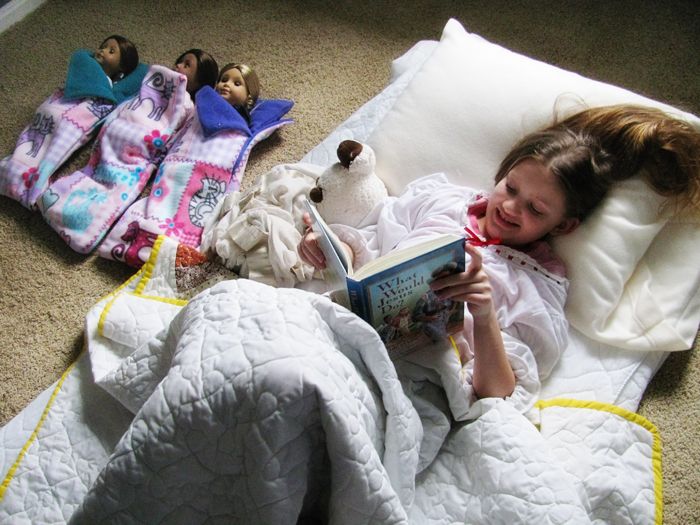 The next morning all the girls woke up and enjoyed a little quiet time reading.
(notice the matching pillows?!)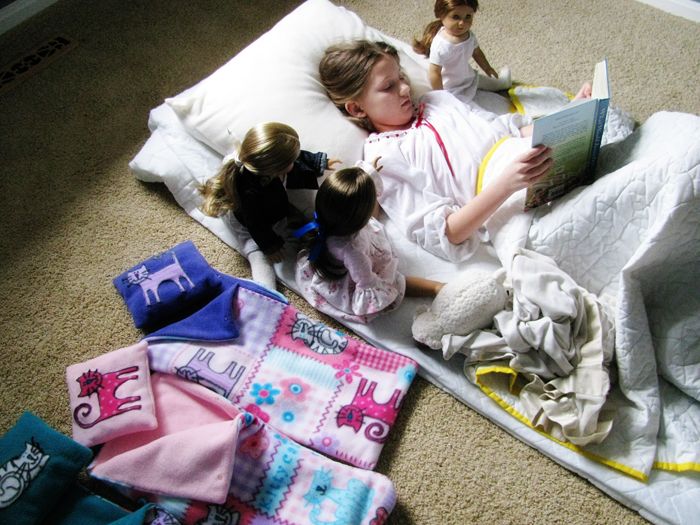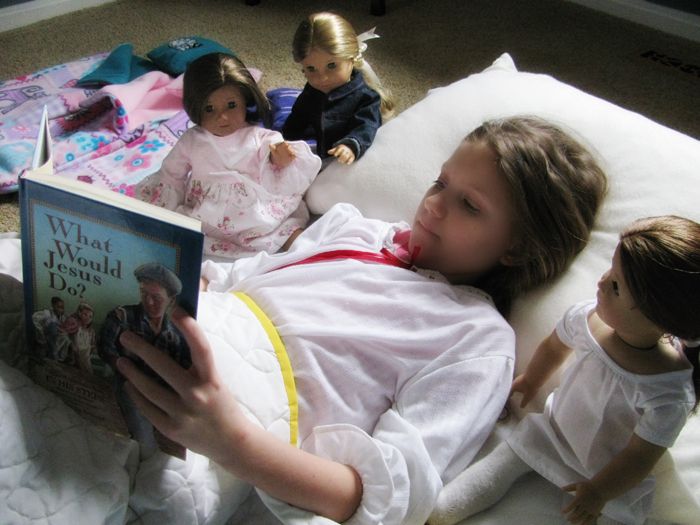 This looks so lovey I wish I was there so I could've crawled under the blanket with Sophia and enjoyed the beautiful morning back in my room with my girl.