Where have the days gone?! They're being whisked away at the speed of light. No, not quite that fast. At the speed of... something. Something pretty fast. Summer is slipping through my fingers, let's just put it that way.

For 3 weeks I've been sitting on 680 photos from Coney Island begging to be photoshopped. No, actually... 660 photos begging to be dragged to the trash can, and the other 20 vying (I don't think I've ever had to spell that before!) for attention. Hoping to be scooped from the rubble.

I felt like crap that day (figuratively and literally for those of you who must know) but Honey thought it'd do me good to get out of the house, and I really wanted to test my new lens, so I went...

And watched the kids have the best time ever.

Without me.

I had to sit on the sidelines and pretend my stomach was lurching from the rides and not from whatever really had it that day.

But I'm going back. I want my stomach to be flung and dropped and spun and subject to turbulant forces.



I'll spread the pictures out over a few posts, and I'll start with my favorite ride EVER.



This one cracks me up!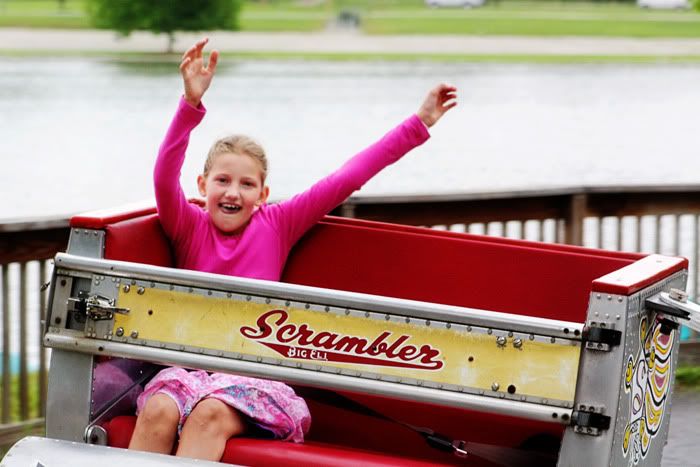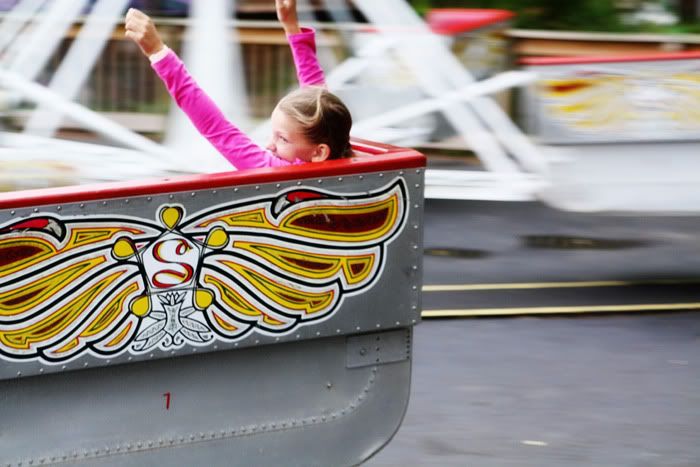 I can't wait to be squished to the side, hip to hip and giggle to giggle with the kids!